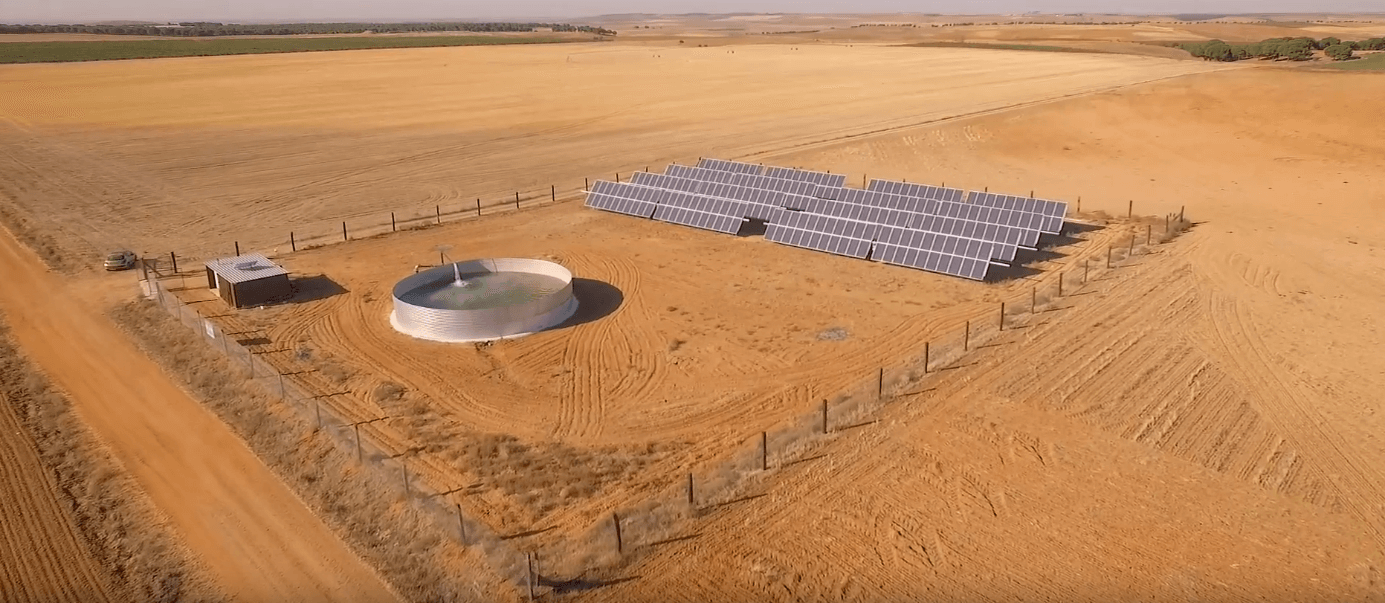 A drop in prices for solar energy systems makes the use of this energy, in the agricultural sector, more attractive year by year.
The large energy consumption in water extraction and irrigation systems necessitates a reduction in energy costs to make the harvesting more competitive. Technological advances have managed to adapt to current irrigation and pumping facilities, so the integration of these technologies is done easily with tangible results in the short and medium term.
Since the energy demands for irrigation of most of the crops are between the months of April to September, the solar tracking technology comes along as the best way to meet the high energy demand for agricultural irrigation.
In Rueda town in Valladolid, the company RIEGOSOLAR has completed the construction of a solar energy project including 8 DEGER S100-DR single axis trackers. Each tracking system has 40 265W modules which will meet the irrigation demand of 48 hectares of land for cultivation.
The project also includes a remote-control system that enables the instant monitoring of irrigation via mobile phone.
According to the first reports from the farmer, the irrigation system with solar tracking technology allows for 14 hours / day of effective irrigation in summer, exceeding the initial expectations.