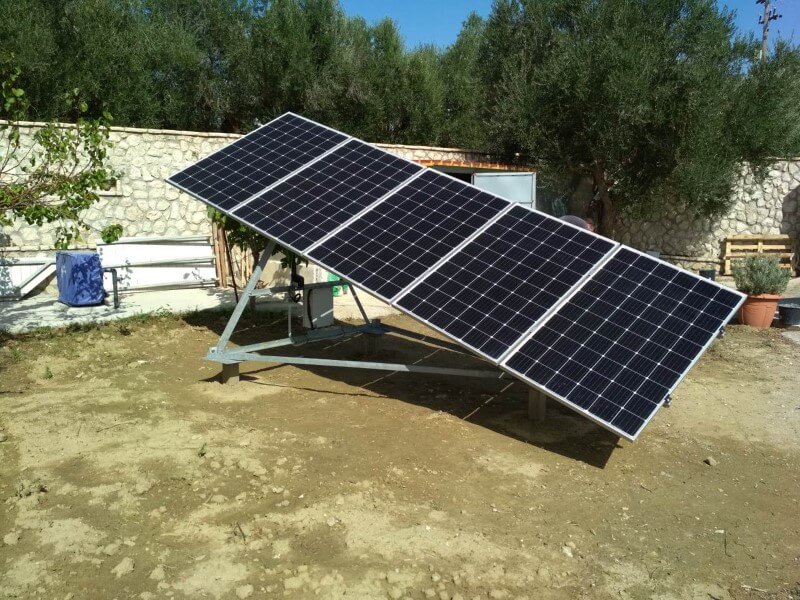 A new stand-alone solar energy system with MLD solar tracking technology was installed a few days ago in Pylos, Messinia by the company Astra Digital.
The project consists of 1 unit DEGER tracker 8.5, Victron Phoenix Multiplus Compact 2000VA inverter, Victron Blue Solar MPPT 100/50 24V charging regulator, and 12 2V 220 Ah batteries.
The facility was designed to fully meet the energy needs of a heated swimming pool pumping station throughout the day.
DEGER's single axis tracking systems are considered to be the most ideal affordable solutions for these types of home applications. This does not come about by accident, as the additional gain of up to 30% energy efficiency they offer annually is considered essential by many consumers.