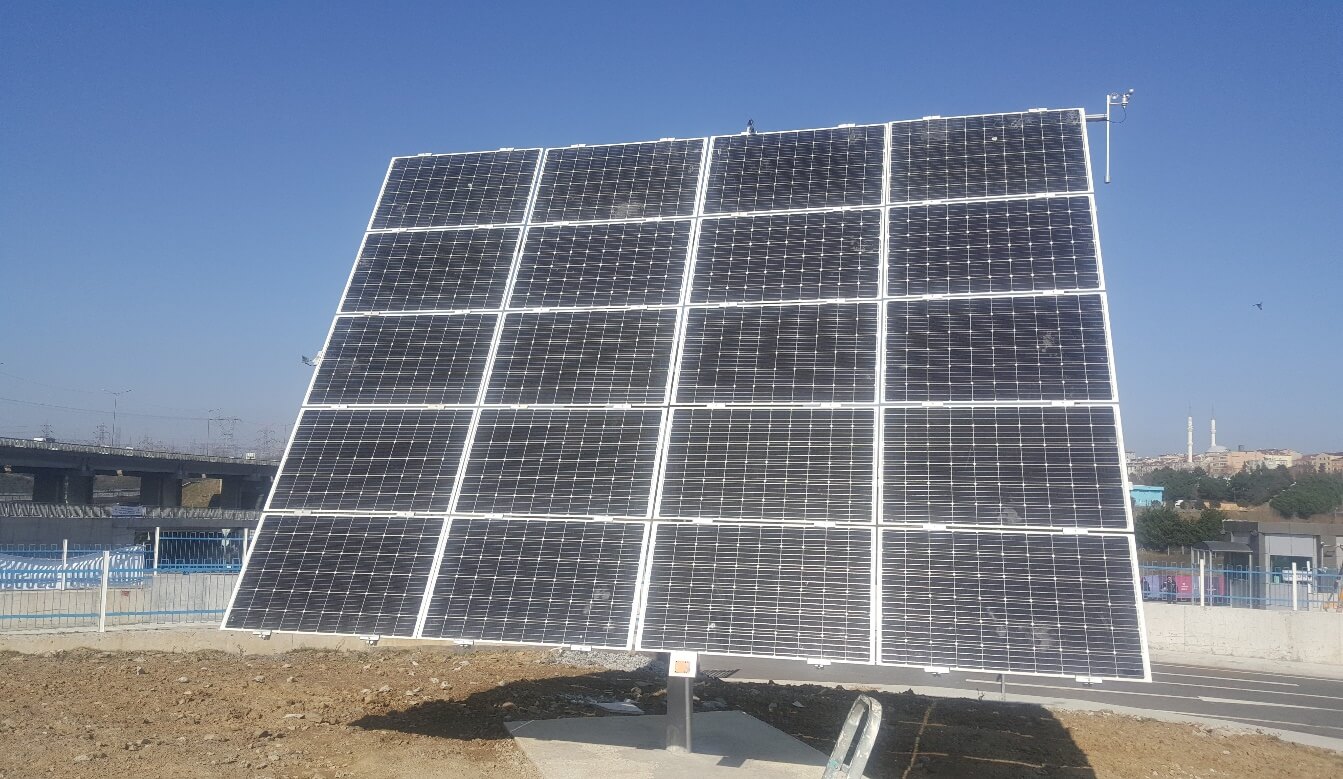 Amazed by the performance of two 5000NT dual axis tracking systems installed in the Istanbul metropolitan municipality Kucukcekmece, another 5000NT dual axis system was installed in the yard of ISKI headquarters which is the subsidiary of the metropolitan municipality responsible for water and sewage management.
This project incorporated 20 300W glass-glass GTC brand of solar modules and 1 unit 7.5 kW ABB inverter.
In addition to these 2 projects, officials from the Istanbul metropolitan municipality stated that they plan to install DEGER dual axis tracking systems at 12 different ISKI district directorates.