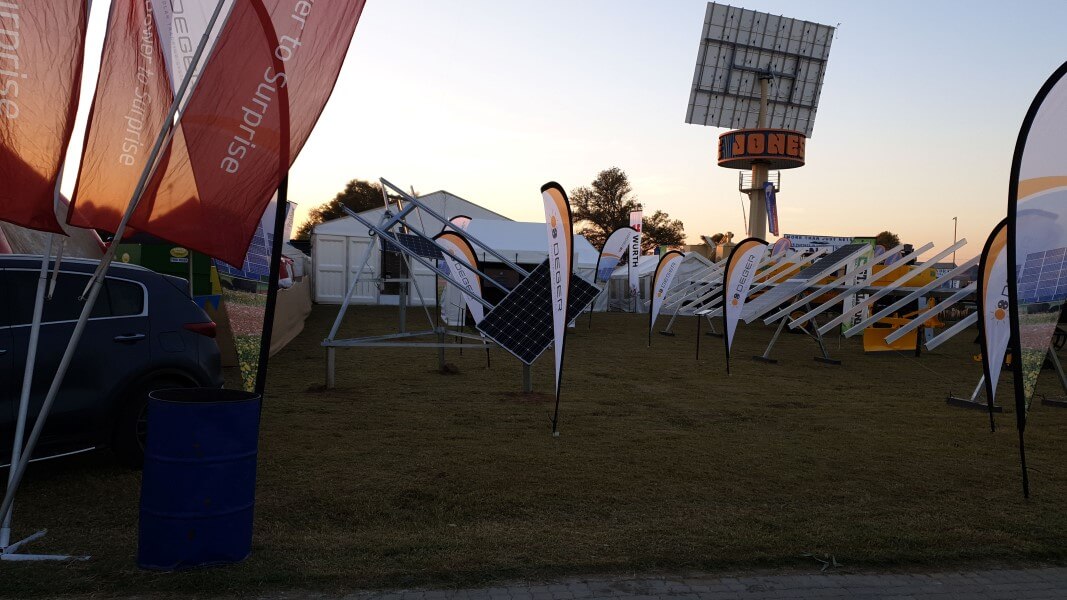 As in the year of 2018, DEGER again was an exhibitor at the Nampo Fair which took place in South Africa between 14-17 May 2019.
On this occasion, we exhibited the latest single axis DEGER S100-SR solar tracker model with a maximum module surface area capacity of 125.6 m2.  With an increase of up to 30% more energy production and its various applications possibilities, the single axis solar tracker with the recognized patented MLD tracking system has caused great enthusiasm among our visitors. We have received hundreds of professional visitors who are interested in including our DEGER solar tracking systems in their projects.
In addition to the S100-SR, depending on the system capacity, lengths and the solar module layout configurations we can also supply our S100-DR single axis trackers for up to 78.6 m2 of module surface area for our customers.
We also have dual axis solar trackers for both small and large scale projects which can achieve up to 45% more energy production compared to other systems in the market by utilizing the patented MLD technology.