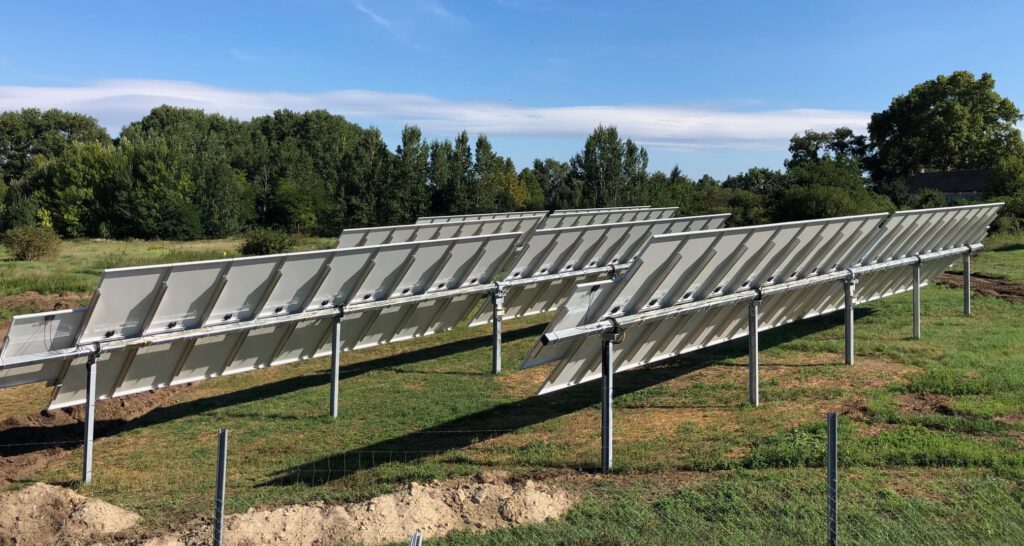 An investor in Felcsút, Hungary installed 4 DEGER S100-DR single axis trackers as he impressed by the outstanding performance of the DEGER dual axis trackers he had installed in past years.
With the newly installed single axis DEGER trackers, the customer is planning to completely eliminate his remaining electrcity costs.
For this project, 2 DEGER S100-DR trackers are carrying 38 modules, while the other 2 are carrying 36. The modules used in this project were KIOTO Solar 330W, and the total installed power is 48,84 kWp.