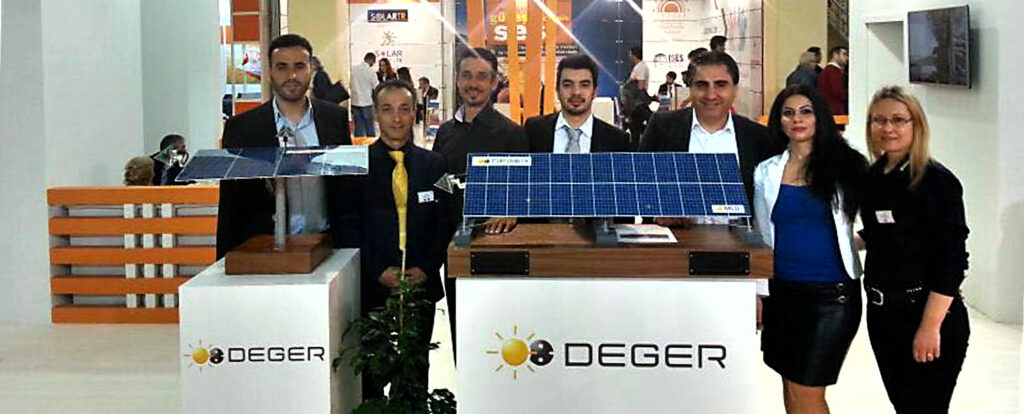 From April 6th to 8th, 2017 DEGER exhibited at the "Solarex Istanbul". Solarex is the largest fair for solar energy and technology in Turkey and is an important step for the expansion of renewable energy in the country. This year more than 25,000 professional visitors from 100 countries came together in Istanbul and have been informed about the latest products and developments in the solar industry.
For the first time DEGER presented its new single-axis DEGERtracker S100-PF-DR on the Turkish market. With a maximum capacity of 78.6 square meters, the tracker provides a lot of space for solar modules and was designed for wind speeds up to 110 km/h. With the new developed screw drive the DEGERtracker S100-PF-DR has even lower energy-consumption than the previous models of the S-series and with the MLD-technology the tracker generates a higher yield of up to 30 percent than fixed tilt systems.
In the Turkish province of Hatay the first solar park with the new DEGERtracker S100-PF-DR is currently under construction with a capacity of 1.75 MW. The 150 tracking systems will soon be connected to the grid.