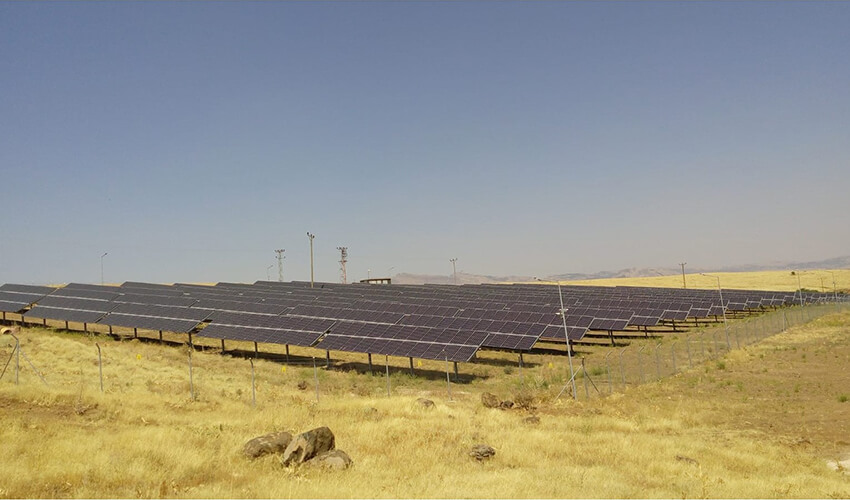 In Tunceli, another single axis project was brought online, following the DEGER single axis S100-PF-DR projects from Adıyaman and Hatay.
The 70 units of the DEGER S100-PF-DR were constructed in only 2 weeks, thanks to the optimized design and modular components.
Due to the natural slope of the south side of the land, tracking systems were matched to the angle of the land, with up to 10 degrees of tolerance, saving a lot of energy and expense for the project owner.
At the same time, according to the simulations, it is expected that the southern inclination angle of the tracker systems in the northern hemisphere will result in an additional efficiency increase of about 4% compared to the inclination angle of a 0-degree tracker.
The S100-PF-DR project in Tunceli is the first solar power plant in the Tunceli province.