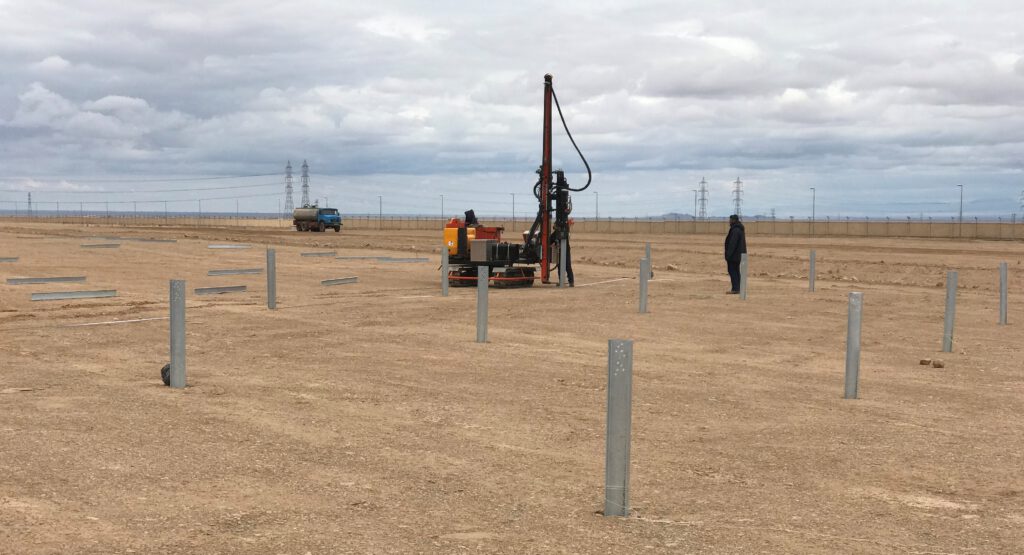 DEGER has began a new 10 MWp project to be installed in the Middle East with DEGER S100-SR. The single axis tracking systems were equipped with 72 high-quality modules per tracking system.
In order to eliminate the shipping expenses of approximately 25 trucks, an agreement was made with the project contractor to manufacture the ramming piles and central tubes in the project country. Even when the manufacturing of the steel profiles are outsourced, quality control and approval of the profiles are under the scope of DEGER.
The ramming process of the piles began in the middle of March 2020 and construction of the entire project is planned to complete during the summer of 2020.
The generated electricity will be sold to the grid, in order to take advantage of the high feed-in tariff given by the government.