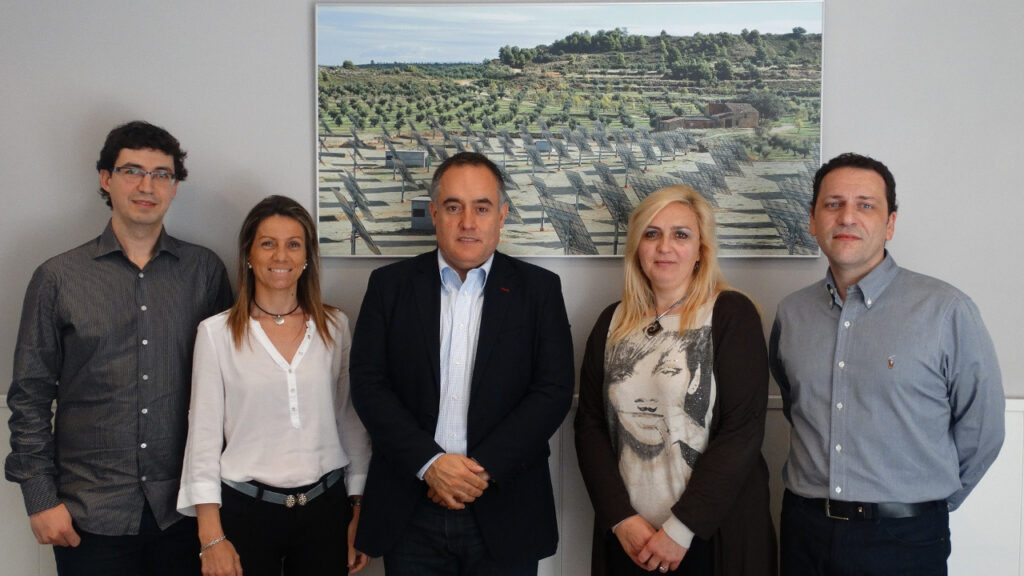 Since 2006, the team of DEGERiberica has been active on the Spanish and Portuguese solar market. The first DEGER subsidiary outside Germany was opened in Barcelona and more than 20,000 DEGERtracker have been installed on the Iberian Peninsula.
The reason for this success of DEGERiberica is the CEO Xavier Tomàs and a dedicated and well-coordinated group. This year we will celebrate the 10th anniversary of DEGERiberica and we want to take this opportunity to introduce you the team.
From right to left:
Antonio Toribio is the technical contact person and supported the customers in pre- and after-sales.
Alicia Pérez is responsible for marketing and communication.
Xavier Tomàs is the CEO of DEGERiberica and responsible for sales of every DEGERtracker.
Isabel Rubio has the numbers under control and is responsible for the bookkeeping.
Luis Galindo is responsible for purchasing and for the logistical handling, and is a longstanding employee of DEGERiberica.
If you have any questions about the Spanish and Portuguese solar branch you can contact the DEGERiberica team any time: info@degeriberica.com