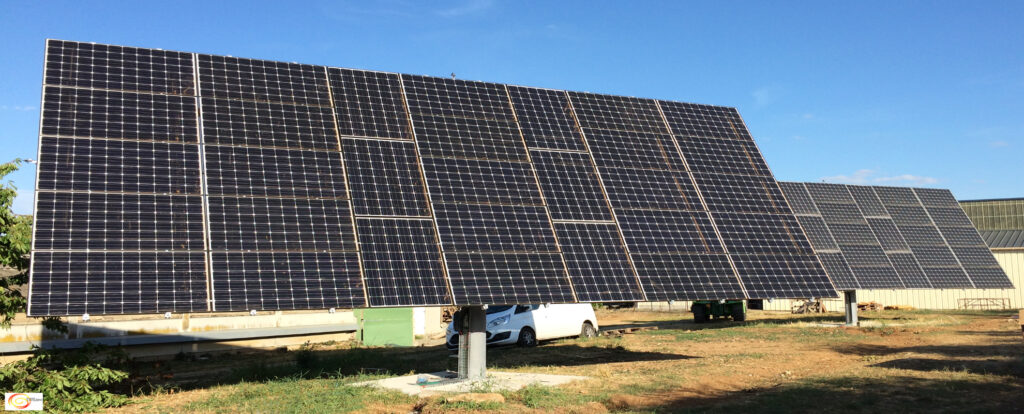 About one third of the annual electricity consumption for a farm in the French community of Coulonges-sur-l'Autize is supplied with solar energy. The reason for this are two DEGERtrackers D80 which have been installed in August. In total, the two tracking systems have an installed capacity of 17.36 kWp. The solar energy assists the farm to be more independent from the local power grid.
The dual-axis DEGERtrackers direct the solar modules in the morning to the sun and generate the electricity required to run the farm. With a total mast height of four meters the land around the DEGERtrackers can furthermore be used. Both trackers can be placed into the horizontal table position for creating enough room to make mowing possible.
With the patented MLD technology from DEGER the solar modules are positioned always to the most energetic point and generate an approximately 45% higher yield compared to fixed tilt systems. This technology aroused a lot of interest from other farmers in the region.