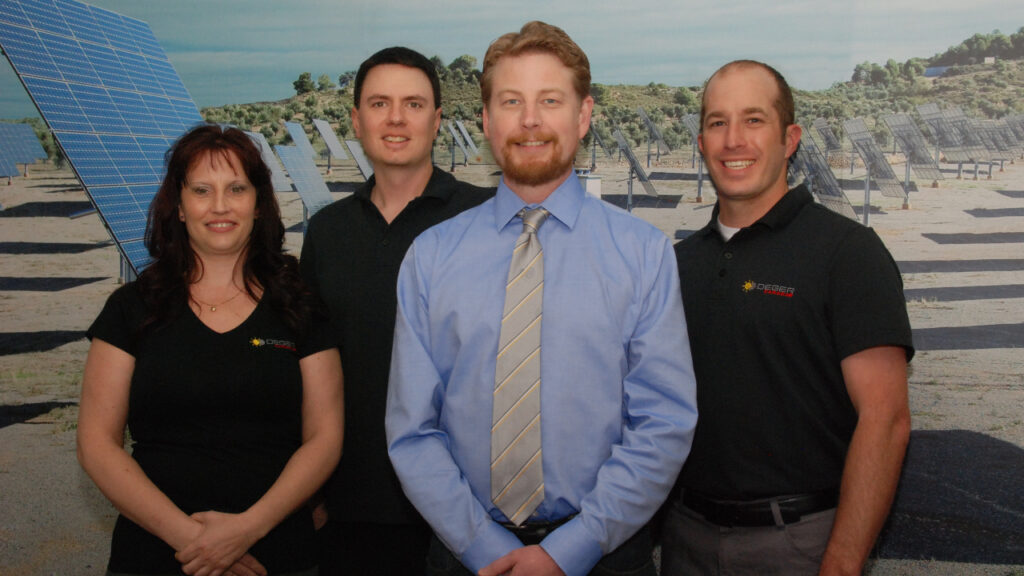 Since 2009, DEGER has been active on the Canadian solar market. Because of the high demand and to offer excellent local service for our customers, DEGER decided to establish DEGER CANADA Inc. Since April 2015 the DEGER CANADA Inc. is located in Ontario and today we want to introduce you the team.
From left to right:
Colleen Harnish is responsible for the administrative support of the DEGER CANADA team.
William Sawyer is Service Technician and supports customers remotely and on site
Robert Wray is since May 2016 the Director of DEGER CANADA Inc.
Sean Armstrong is Logistic Manager – North America and is responsible for the logistical support and materials handling.
Robert Wray was Customer Service Manager since 2013 and brings his 5 years of experience with the DEGER tracking systems into his new role. The DEGER CANADA Inc. team is concentrating their efforts to improve the service throughout the North American market
If you have any questions about the Canadian and North American solar market please do not hesitate to contact the DEGER CANADA team: canada@degerenergie.com